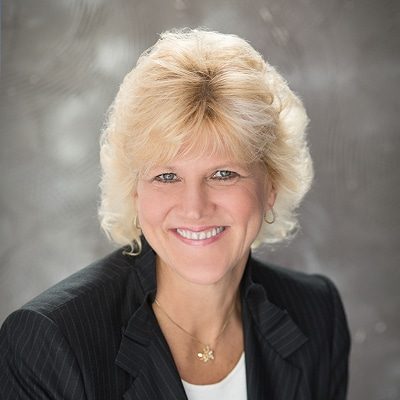 Chiropractor
Susan Blaskay D.C.
Dr. Susan Blaskay is a nationally board certified family Chiropractor and welcomes patients of all ages. She has over 30 years experience in the Chiropractic field. Dr. Blaskay has owned/operated her own successful practice for over 25 years and strives to improve her patients overall health and vitality through modern chiropractic care.
Early on, Dr. Blaskay sought out the best education and has since excelled to be one of the best in her field. Dr. Blaskay graduated with honors as she earned her Doctorate of Chiropractic, Cum Laude, from the prestigious Life Chiropractic University in Marietta, Georgia and completed her pre-med program at the University of Michigan. She has been consistently voted "Top Chiropractor" by Hour Detroit Magazine 2010-2016.
Dr. Blaskay is highly sought after due to her experience and proven results which are shared by her reputation among her patients, peers, community and local physicians. She is experienced in the latest techniques and treatment for full spine, limb and neck adjustment, as well as treating the effects due to various accident injuries.
Dr Blaskay realized in her early twenties the positive health benefits of chiropractic care and life style in adults. She also recognized the positive effects chiropractic care in children starting at a very young age. These adults and children who are under consistent chiropractic care tend to be more active and healthy. While raising her own two beautiful children, William and Amanda, they have enjoyed the health benefits of a chiropractic lifestyle from an early age, keeping them strong and free from sickness to complement their active lifestyle. William DeYonker is a talented film editor/producer and professional artistic trick shot pool artist currently ranked #1 in the world by the WPA. William "The Gentleman" DeYonker (www.GentlemanPool.com) competes nationally and most recently won the qualifier for ESPN's Trick Shot Magic that took place on September 22, 2016. He also won the 2015 Masters Tournament Championship, tying the highest score ever in a ranked tournament.
---
Ms. Amanda DeYonker is a very talented artist and graphic designer. Amanda's unique art is the basis of designs used on her own personal fashion line which is sold nationally.
Monday
9:00am - 6:30pm
---
Tuesday
9:00am - 6:30pm
---
Wednesday
9:00am - 6:30pm
---
Thursday
Closed
---
Friday
9:00am - 6:30pm
---
Saturday
9:00am - 12:00pm